Overtar Rent A Car Lofoten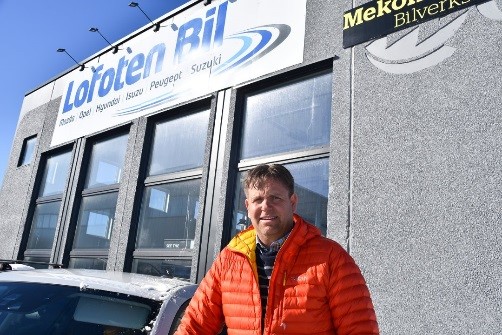 Lofoten Bil ved Kåre Johnsen overtar
Rent A Car Lofoten.

Foto: Synne Mauseth

Lofoten Bil har kjøpt opp Rent A Car Lofoten, og har tatt over innholdet i selskapet.

Morten og Karin Kajander har hittil drevet Rent A Car Lofoten, men har etter dialog med Lofoten Bil blitt enige om at de tar over.

– Jeg har hatt et nært forhold til Morten og Karin i alle år. De har driftet utleiefirmaet godt og fått et bra rykte, men har valgt å gi seg av helsemessige årsaker, sier daglig leder i Lofoten Bil, Kåre Johnsen.
Servicegraden og fleksibiliteten forblir som før
Avtalen ble inngått i starten av mars, og Rent A Car Lofoten har flyttet inn i Lofoten Bil sine lokaler på Vorsetøya i Svolvær.

Ny besøks adresse: Vorsetøyveien 20c

– Vi overtar innholdet i selskapet; alt fra biler til portefølje, og vi overtar, og viderefører Rent A Car Lofoten sine pris avtaler ovenfor etablerte kunder. Vi har stor respekt for den utøvde servicegrad og fleksibilitet som kundene til nå har opplevd, og vi skal gjøre alt vi kan for å videreføre dette. Hvis våre kunder ikke merker annet enn vår nye adresse, så har vi gjort dette riktig.
Rent A Car Lofoten har et sterkt merkenavn og har vært en synlig aktør i bransjen lenge, sier Johnsen, og legger til;

– Bilbransjen er ikke akkurat lukrativt. Det er knappe marginer, men med bil utleie håper vi at vi kan sikre de arbeidsplassene vi allerede har. Vi har allerede startet bookingen opp mot sommeren.
Rent a Car Lofoten
Welcome to Lofoten
- and one of the world's most beautiful archipelagos!
On a business trip or vacation in Lofoten?

At Rent a car Lofoten Svolvaer (used car rental) you will find a

good selection of cars to affordable prices! With car hire, you

have ample opportunities for wonderful experiences in Lofoten all year. The fishing villages lie like pearls on a string, and guests can easily find white sandy beaches and deserted nature idyll.

Cheapest in Lofoten Hire

We have a large number of rental cars in most categories:

passenger cars, station wagon, van, as well as large truck for moving and other heavy transport.

Service and security - we offer 24 hour security all year round!

Tel: (+47) 476 43 560
Mail: post@rentacar-lofoten.com
---
Sales of used cars | Svolvær | Lofoten
We now hawe for sale a plethora of affordable used cars in several price range. The cars are on display at the ferry landing i Osan. Contact us for more information and a test drive.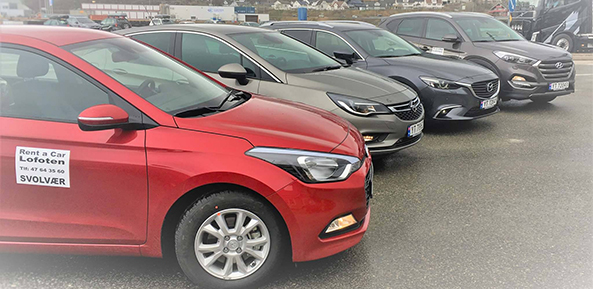 Visit and enjoy all the small, idyllic fishing villages in a affordable car from
Rent a Car Lofoten in Svolvaer.