Kontakt oss | Contact us
Ta kontakt med oss! Vi lover en hurtig tilbakemelding .
Get in contact with us! Greetings and thanks for the messages.
Rent a Car Lofoten
Vorsetøyveien 20c
N - 8300 Svolvær

24 timers service | 24 hours services
Tel: (0047) 476 43 560
Send oss en forespørsel på epost | send us an e-mail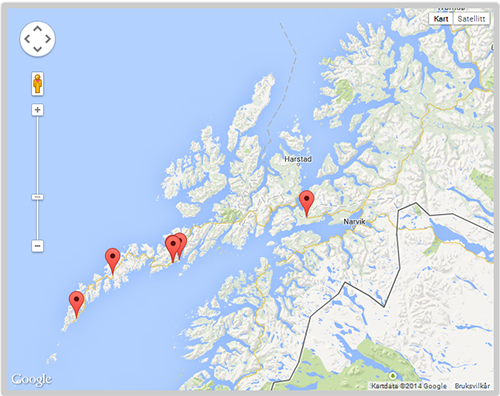 Oversikt over hente og innleveringssteder.