Rent a Car Lofoten
Other departments:
Tromsø: www.rentacar-tromso.com
Leknes: www.rentacar-leknes.com
Welcome to Lofoten
- and one of the world's most beautiful archipelagos!
On a business trip or vacation in Lofoten?

At Rent a car Lofoten Svolvaer (used car rental) you will find a

good selection of cars to affordable prices! With car hire, you

have ample opportunities for wonderful experiences in Lofoten all year. The fishing villages lie like pearls on a string, and guests can easily find white sandy beaches and deserted nature idyll.

 
 

Cheapest in Lofoten Hire

We have a large number of rental cars in most categories:

passenger cars, station wagon, van, as well as large truck for moving and other heavy transport.

Service and security - we offer 24 hour security all year round!

 Tel: (+47) 476 43 560 
 Mail: post@rentacar-lofoten.com

 
---
Sales of used cars | Svolvær | Lofoten 
We now hawe for sale a plethora of affordable used cars in several price range. The cars are on display at the ferry landing i Osan. Contact us for more information and a test drive.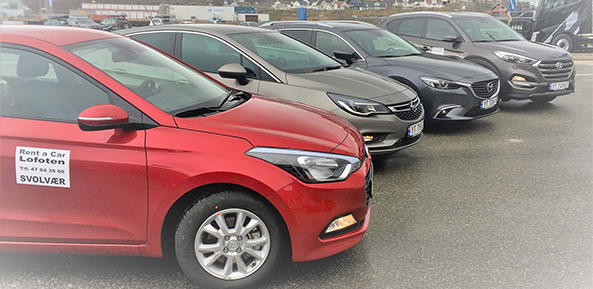 Visit and enjoy all the small, idyllic fishing villages in a affordable car from
Rent a Car Lofoten in Svolvaer.

Kontakt Oss
post@rentacar-lofoten.com